Explore our high quality and environmentally friendly range of industrial chemical products that Eaglestar Industrial Sales Corporation have been known for more than 30 years. Discover why we are the preferred choice in industrial chemical products.
HYGIENE AND SANITATION
SANITIZER AND DISINFECTANTS
WATER TREATMENT PRODUCTS
WASTE WATER TREATMENT PRODUCTS
HYDROCARE SUPERBACZYME 228 is an environment friendly waste digester designed to efficiently control the odor in most landfills, dumpsites and in various municipal wastewater treatment plant facilities. It is also used in slaughterhouse, poultry, food processing, abattoir, dough, bakeries and canneries with organic contaminated wastewater treatment facilities. Its powerful waste digesting enzymes improves waste degradation and effectively eliminates odor   through natural organic acid oxidation; thus, resulting to rapid recovery time from upsets.
HYDROCARE SUPERBACZYME 228 contains essential nutrients and specific stains of enzyme producing bacteria needed to degrade all the principal organic constituents normally found in dumpsites, landfills and most wastewater treatment facilities.
HYDROCARE SUPERBACZYME 228 enhances the stability of municipal and industrial wastewater treatment systems. It improves floc settling formation and reduces BOD, COD and SS of wastewater treatment effluent. This unique waste digester enzyme has biodegradable components for broader activity spectrum.
Product Application:
Normal preventive maintenance is 4 ppm of SuperBaczyme 228  per day, determined by the total volume of the wastewater in the system and volume of solid waste to be treated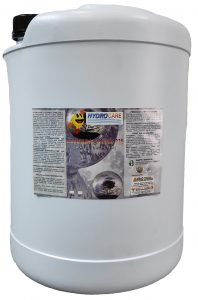 DESCALING PRODUCTS
HYDROCARE 202 STRIKER (AHVA Descaler) is a chemical compound designed for the removal of   scum, rust, scale corrosion build-up from AHVA and other water circulating equipments.
HYDROCARE 202 STRIKER (AHVA Descaler) safely dissolves scales and rust without damage to the   AHVA tubes because of its built-in corrosion inhibitor.
HYDROCARE 202 STRIKER (AHVA Descaler) is a highly effective descaler for boilers, heat exchangers, condensers, and air conditioning system. It is also effective for dissolving scales and other water carbonaceous   deposits from water handling equipments. It easily removes scum, rust and scale corrosion build-up. It is highly effective on a variety of scale removal application and dilutable from 5 to 20 % concentration depending on scale build-up.
Product Application:
Determine the maximum volume of water enough to circulate the whole system.
Recirculate at concentrated range of 5% to 20% by volume of HYDROCARE 202 STRIKER (AHVA DESCALER) in water depending on the scale build up and time required to do the job.
Descaling can be accelerated by increasing the temperature to a maximum of 160 °F. The whole system can be easily rinsed with water after discharging the solution used in descaling.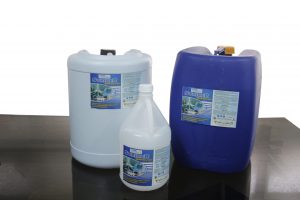 HYDROCARE NEUH (pH NEUTRALIZER) is a highly formulated liquid compound used during post descaling to stabilize the water condition of cooling and heating systems and other AHVA equipments prior to normal operation. It balances the pH of the recirculating water which still contains trace amount of descaling solution. HYDROCARE NEUH (pH NEUTRALIZER) is highly recommended prior to the implementation of water treatment programs. It is compatible with HYDROCARE 301 ALGANON and HYDROCARE 302 SEQUESTRIN. It protects surfaces from any further corrosion and quickly balances the pH level of recirculating water without consuming much amount of water and time to stabilize recirculating water condition.
Product Application:
• Our Water Treatment Division Representatives are highly trained and experienced to provide
you the proper program for your cooling tower and evaporative condenser requirements.
• HYDROCARE NEUH (pH NEUTRALIZER) may be applied directly to water or through the use of a proportioner. Use pH paper or pH meter to determine the pH value.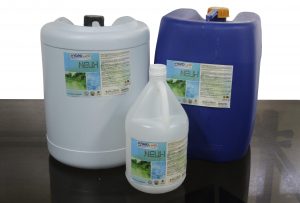 MECHANICAL SPECIALTY PRODUCTS
AUTOMOTIVE SPECIALTY PRODUCTS
ARNOX RADIATOR COOLANT is   a   miscible    system    conditioner    which   prevents    corrosion, rust   scale formation and foaming that can cause overheating.   It also lubricates water   pump seal   and maintains   cooling system efficiency.
Product Application:
When engine is cold remove the radiator cap. Drain the radiator through the drain plug or drain cock. To speed the draining process, the plug in the block can also be removed.
Reinstall the block drain plugs and close the drain cock. Fill the cooling system with water and add 10-20%  RADIATOR   FLUSH if scales or rust is present in the system.
Run the motor to normal operating temperature with heater on, then drain and refill the system as described in step one (1) and two (2) a sufficient number of times, until the liquid drained out is nearly colorless.
Drain the system completely and then close the drain cock tightly and refit plugs. If the system has a coolant recovery system, flush with water and leave empty.
Add ARNOX RADIATOR COOLANT to attain desired cooling efficiency (25-50%by volume increases boiling point of water by about 20-30%).
Run the engine for 15 minutes   with   the   radiator   cap removed.
Stop the engine with a coolant recovery system, the coolant level should be at the radiator overflow tube and the coolant reservoir filled to the "full" mark.   Replace the radiator cap and make the final check of leaks in  system including hose clamps.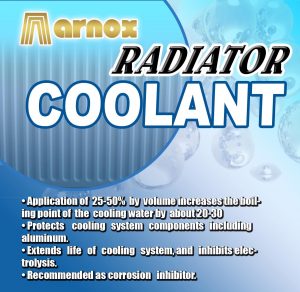 ARNOX RADIATOR FLUSH is a powerful radiator renovator and reconditioner. It has powerful emulsifier combined with acidic booster which quickly cuts through scums, rust and scale from the radiator.
Product Application:
Drain the radiator through the drain plug or drain cock.
Replace the water you drain deducting 10 % of the total volume of water needed, replacing it instead with Radiator Flush.
Run the engine for 15 minutes with the radiator cap remove.
Drain the system completely and continuously rinse and refill the system until the liquid drained out is nearly colorless.
AEROSOL PRODUCTS
METAL WORKING LUBRICANTS
INDUSTRIAL GREASES AND OILS
FOOD MACHINERY GREASES AND OILS
ELECTRICAL SPECIALTY PRODUCTS
HOUSEHOLD CLEANING PRODUCTS
ARNOX FRESHEN-UP (AIR FRESHENER) is a hygienic freshener that  gets  rid  off    unwanted odor  from  the  air, leaving  a  fresh,  delightful   and   pleasant   lingering  scent   for   hours.
ARNOX FRESHEN-UP (AIR FRESHENER) neutralizes   the   most   unpleasant   and   disagreeable   odors   such   as smoke, most   organic waste, cooking   fumes   and   more.
Product Application:
Use container with atomizer nozzle and fill with arnox FRESHEN-UP (AIR FRESHENER).  Spray three to four burst in an average room.  Severe odors may require reapplication. Can be sprayed on filters, on heating and air-conditioning systems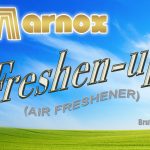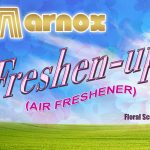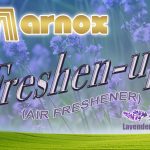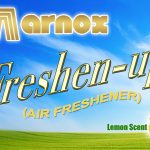 ARNOX DISSOLV (ACID DRAIN CLOG OPENER) is a highly concentrated liquid drain opener for unclogging and maintaining free flowing drains. It contains special corrosion inhibitors which protect metal from damages or ionic bonding (except ALUMINIUM).
ARNOX DISSOLV (ACID DRAIN CLOG OPENER) has its powerful solvent penetrating action that dissolves organic matters such as paper, cloth, shortening, cigarette butts, filters, grease and napkins. It works by shrinking plastic bags and plastic wraps to ease its passage thru the drain. It is safe for PVCs. Prevents costly mechanical cleaning. Keeps urinals, toilets, sinks free of odor by keeping them free flowing.
PRODUCT APPLICATION:
• Pour directly into clogged areas.
• Avoid direct contact with the chemical.
• Do not use in combination with other chemicals.
• For best results allow to soak and work overnight or at least 1 hour before flushing with water.
• Quantity to be used varies with the quantity of material to be dissolved and the size of drain traps.
• Use ARNOX DISSOLV (ACID DRAIN CLOG OPENER) where water is available for flushing as chemical is effective with water.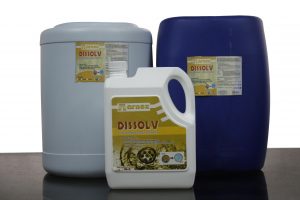 ARNOX   ULTRACLEAR GLASS   CLEANER is a   highly   concentrated   compound   that   will   remove   grease,   cigarette smoke   and   other   atmospheric   pollutants   on   glass.  It   is   a   superior   multi-purpose   water   alkaline base   detergent   composed   of   selective   surfactants   and   wetting   agents.
ARNOX   ULTRACLEAR GLASS CLEANER    provides   a quick   and   easy   way   to   clean   glass   surfaces   and easily   removes   soils,   finger prints,   scums   and   smear   on   glass surfaces. It is fast and easy to use. Leaves no film to attract or hold new dust. It is also non-flammable and has no objectionable odor.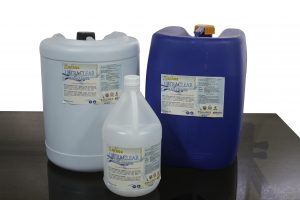 COATING & CORROSION CONTROL SPECIALTY
OTHER PRODUCTS